What a truly amazing show weekend. Great results and a great show/regional banquet.
My home bred Sphynx Shalnavazz Da Li pulled a hat trick with ten out of ten finals, ranging from two first's downwards.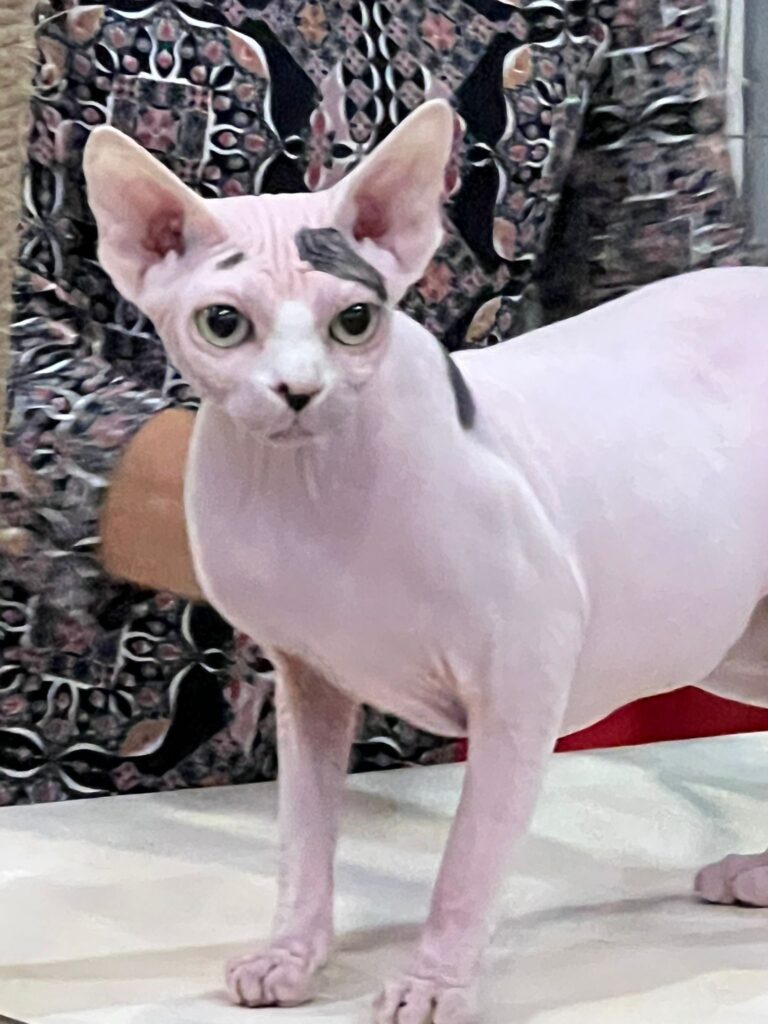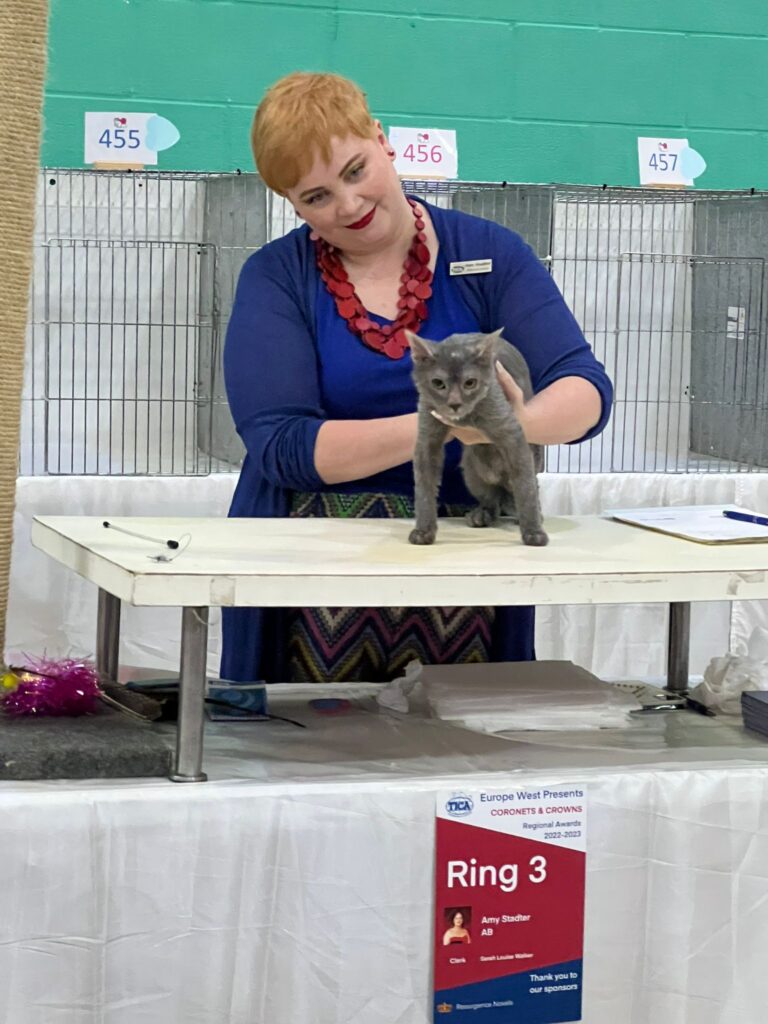 Blue Lykoi kitten Shalnavazz Maia was in HHP as she's not black and also got ten finals. She was quite shy!