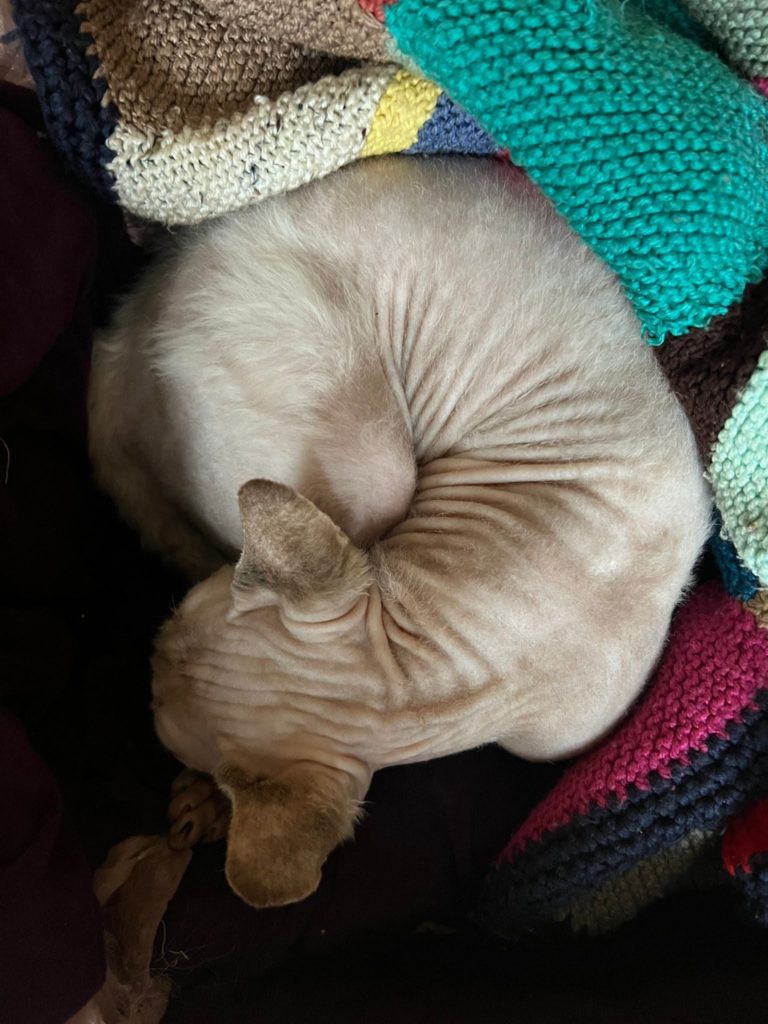 Beautiful five year old Sphynx girl.
Apple is a chocolate tortie girl who has grown some fluff on her body. She is healthy and recently has a booster and full health check.
Apple is a sweet girl and should be okay with one or two other cats or a dog.
Please contact us for further information.